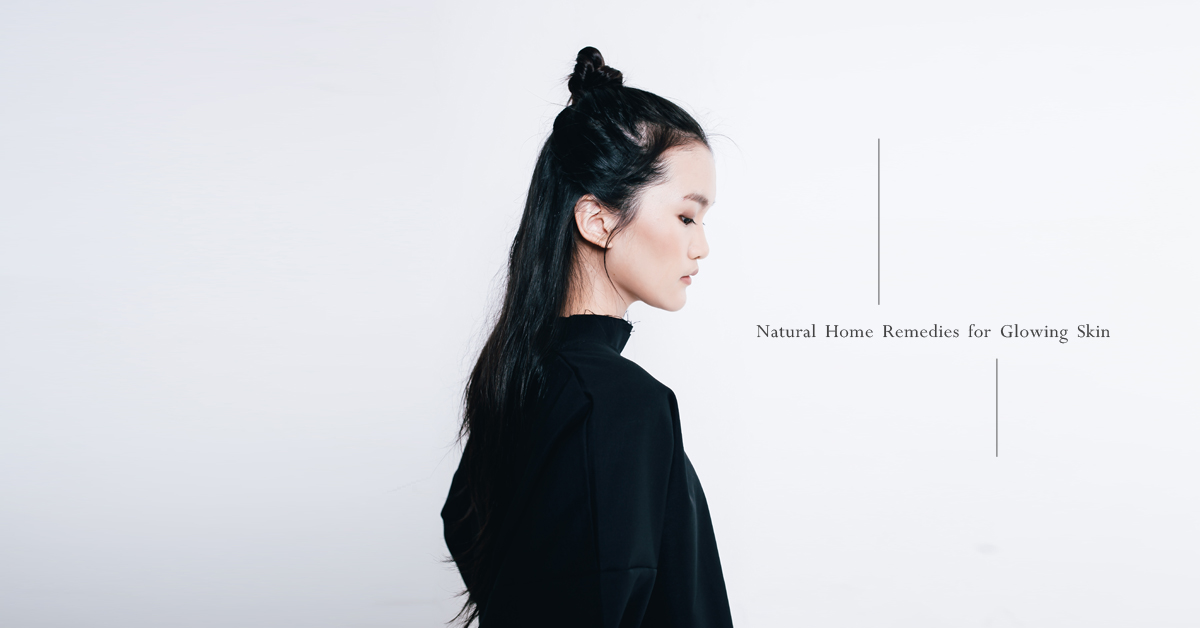 ---
9 NATURAL REMEDIES FOR GLOWING SKIN
---
---
9 NATURAL REMEDIES FOR GLOWING SKIN
A glowing and flawless skin is in everyone's to-have list. In the current era where pollution is more than population, it is very important to take extra care of the skin to prevent it from losing its natural moisture, glow and fairness.
We can fine many artificial skincare products in the market that work only for a short time and most of the time they are inconsistent.
These natural remedies can do wonders by returning the lost charm and glow in your skin. Let's see 9 natural home remedies for glowing skin.
---
---
---
Yogurt will moisturize the skin and honey will help in clearing the skin texture and making it fairer.
Take 2 tablespoon of yogurt and mix it well with 1 tablespoon of honey. Apply it on your face and leave it for 15 minutes. Rinse thoroughly with cold water.
---
---
---
Honey and lemon work as a natural bleacher for a more glowing and radiant skin.
Take 1 tablespoon of honey and squeeze in some lemon (about 1 tablespoon). Mix and dissolve properly. Moisten your face and apply the heavenly mix on your face for 15 – 20 minutes. Wash thoroughly with cold water.
---
---
---
Take a few pieces of fresh orange peel and grind them to form a paste. Add a few drops of rosewater in it and apply it on your skin for 15 minutes in order to get a radiant skin in a few minutes.
---
---
---
With promises to calm redness and ward off free radicals, Matcha Green Tea (Japanese traditional green tea powder) has long been touted as a potent yet the most gentle antioxidant that is suitable for all skin types.
Take 1 teaspoon of Yuri™ Classic Matcha powder and mix well with 1 teaspoon of honey. Spread the mix over your face and neck using circular motions. Leave for about 15 minutes and remove with warm wet washcloth.
You can also mix matcha powder into yogurt, egg whites, sugar as face scrub and also clay.
---
---
---
Tomato contains natural bleaching properties which help in lighten the skin color. Take a tomato and slice them. Rub the tomato pulp all over your face and leave it for 15 minutes. Rinse thoroughly with cold water.
---
---
---
In this case, it's the egg whites. Separate egg whites and add about 1 tablespoon of honey and mix it well. Apply on your face and leave it for 15 minutes. Egg whites will tighten your skin and honey will brighten up your skin. Rinse thoroughly with water and you will notice the difference almost instantly!
---
---
---
Asian and turmeric are inseparable. Take turmeric powder and mix with some lemon juice. Apply the paste on your skin. Remember to not use too much of the turmeric or else you will end up with a yellow face instead of glowing skin.
---
---
---
Take a few drops of olive oil and apply it on the cheekbones (blusher area). This will give you instant glow. You can also substitute olive oil with coconut oil or jojoba oil.
---
---
---
Yes, you read it right. Having too much sugar might not be good for your inner health but they do wonders on your skin.
Take some sugar and squeeze in some lemon and a drop of olive oil. Mix them well and use it as a face scrubber. Sugar will help in removing dead cells while olive oil will moisten your skin.
---
---
---
Your skin care regimen, diet and lifestyle habits are the primary indicators of your skin's health. This is where homemade natural beauty recipes come in handy as they are consistent and they give out prolonged results.
The best part is, our artisan Yuri™ Classic Matcha is very flexible and it can be mixed with any of these natural remedies mentioned above! Have fun, be creative and find out the best mix for the best results!