RIKKA / Wakoucha Powder
RM89.00 – RM219.00
Artisan Japanese Black Tea Powder
RIKKA delineates the pure Japanese Black Tea picked from the soft meadows of Mie, Japan. This Yabukita cultivar's golden-brown hue emanates from the harvesting process of withering, rolling, drying and roasting under optimal temperature till fully fermented.
Offering a distinct, toasted black sesame aroma, it transcends into a creamy milk chocolate flavor, carrying notes of rosy, floral fragrance.
Description
Ingredients
100% finely grounded premium Japanese black tea leaves (powder form). NO ADDED SUGAR
Packaging
Aluminum Zip Lock Resealable Packet
Storage note
Seal tight and store in the refrigerator before and after opening. Keep away from moisture, sunlight, and odors.
Best Before
Recommended to consume within 6 months after opening when RIKKA / Wakoucha powder is in its freshest condition.
---
---
---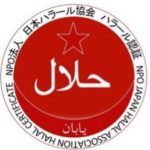 ---
All our tea are Halal certified by Japan Halal Association, which is recognized by JAKIM Malaysia. Do consume our tea with confidence.