REN / MATCHA Powder – 30g
RM129.00
---
Artisan Green Tea Powder
REN exudes the definition of a timeless masterpiece. Crafted with Yabukita cultivar, REN is highly regarded as the utmost exceptional Ceremonial Class Matcha powder in our selection.
Savour this multi-dimensional, brothy umami flavour that promises a subliminally luxurious mouthfeel. Transforming from a creamy umami flourish to a clean and supple finish, this critically acclaimed experience is truly the first of its kind. 
---
---
---
Best For
---
Thick Tea (Koicha)
Light Tea (Usucha)
Latte
---
---
---
Origin
Mie, Japan
Tea Cultivar
Yabukita
---
---
---
Taste Profile
Umami Savoriness
---
Creaminess
---
Clean aftertaste
---
---
---
---
Client Reviews
★★★★★
"vibrantly green and jam packed with umami, both signs of the best quality matcha."   –   Xingweird
★★★★★
 "REN the umami-ness is absolute on point 10/10."   –   Shiman Sim
★★★★★
"REN Matcha totally blew my mind towards my past matcha experience."    –   Pam Poon
---
---
---
Niko Neko Iced Matcha Latte recipe
---
---
---
---
SHIPPING
Peninsular Malaysia: RM8
East Malaysia: RM14
International Shipping: Price shown at checkout
Free Shipping
Within Malaysia for total order above RM130
or
Choose FREE in-store pickup at Niko Neko / The Concept Store (Bangsar or Chinatown) during Checkout
---
---
---
FREE GIFT
---
Receive Limited Edition Gift with each order:

1. Special Recipe Card
2. Niko Neko Stickers
*while stock lasts
---
---
---
FOR BUSINESS USE?
Whatsapp Us Now For Wholesale Pricing
(Click Button Below)
Click button below and it will take you directly to your smartphone's Whatsapp:
---
---
---
Order
Online Order (Click Button Below)
Order Processed & Shipped Out From Facility Within One – Three Working Days. Please View Estimated Delivery Time During Checkout.
In stock
PRODUCT INFO
---
Here are several key features that make REN / Matcha Powder the highest quality among any other Matcha powders in our Matcha series:
COLOUR
REN / Matcha Powder has a fresh bright green colour due to the high amount of chlorophyll packed in its tea leaves during the process of shading tea leaves.
In contrast, a low quality Matcha would have a yellowish tint.
AROMA
REN / Matcha has a sweet, creamy and nutty aroma, or also similar to a pistachio-like fragrance. To some, its scent reminds them of a smooth, creamy broth. 
Low quality Matcha powder has a less memorable scent with a sharp, woody and fishy smell instead.
TASTE
REN / Matcha has a high umami taste (creamy, nutty and brothy flavour) which is distinctly different compared to other typical Matcha powders in the market. 
A common misconception is that Matcha should taste bitter, when in fact the bitterness would barely be noticeable when you drink high quality Matcha tea such as REN / Matcha.
SMOOTHNESS
When you drink a freshly brewed REN / Matcha tea, you would be able to feel that super smooth, creamy texture the moment it touches your lips.
Matcha powder that is low quality will have an unpleasant rough texture and powdery sensation on your tongue.
---
---
---
SUITABILITY
---
REN / Matcha is Perfect For You If You:
Enjoy high umami (creamy, nutty and soupy taste) in Matcha
Want to drink Japanese tea ceremonial grade Matcha tea
Best For:
Matcha Tea – koicha (thick tea) or usucha (light tea)
Matcha Beverages – Latte, Cold Brew Tea, etc
---
---
---
SPECIFICATIONS
---
Ingredients
100% finely grounded premium green tea leaves (powder). NO SUGAR ADDED
Origin
Japan
Net Weight
30g (Makes 30 cups of Matcha Tea)
Storage note
Store in the refrigerator before and after opening. Keep away from sunlight, heat, and moisture.
Best Before
Recommended to consume within 2 months after opening when REN / Matcha is in its freshest condition.
NUTRITION FACTS
---
---
---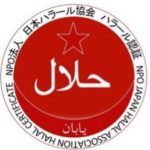 ---
All our tea are Halal certified by Japan Halal Association, which is recognized by JAKIM Malaysia. Do consume our tea with confidence.
---