MOKUREN / Genmaicha Powder
RM9.00 – RM189.00
Artisan Shaded Green Tea & Roasted Brown Rice Powder
MOKUREN speaks the artistry of blending artisanal Kabusecha (shaded green tea) and roasted brown rice in a perfectly balanced ratio.
Seeking to tantalise your senses, it commences with a heartwarming whiff of the toasty aroma, followed by a distinct rice cracker-like flavour. Ending with Kabusecha's signature deep umami aftertaste, be sure to satisfy your tastebuds with this harmonious contrast that both worlds have to offer.
Description
Ingredients
100% finely grounded artisan green tea leaves and roasted brown rice (powder form). NO ADDED SUGAR
Packaging
Aluminum Zip Lock Resealable Packet
Storage note
Store in the refrigerator before and after opening. Keep away from moisture, sunlight, and odours.
Best Before
Recommended to consume within 6 months after opening when MOKUREN / Genmaicha is in its freshest condition.

---
---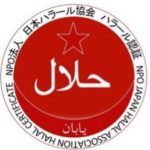 All our tea are Halal certified by Japan Halal Association, which is recognized by JAKIM Malaysia. Do consume our tea with confidence.