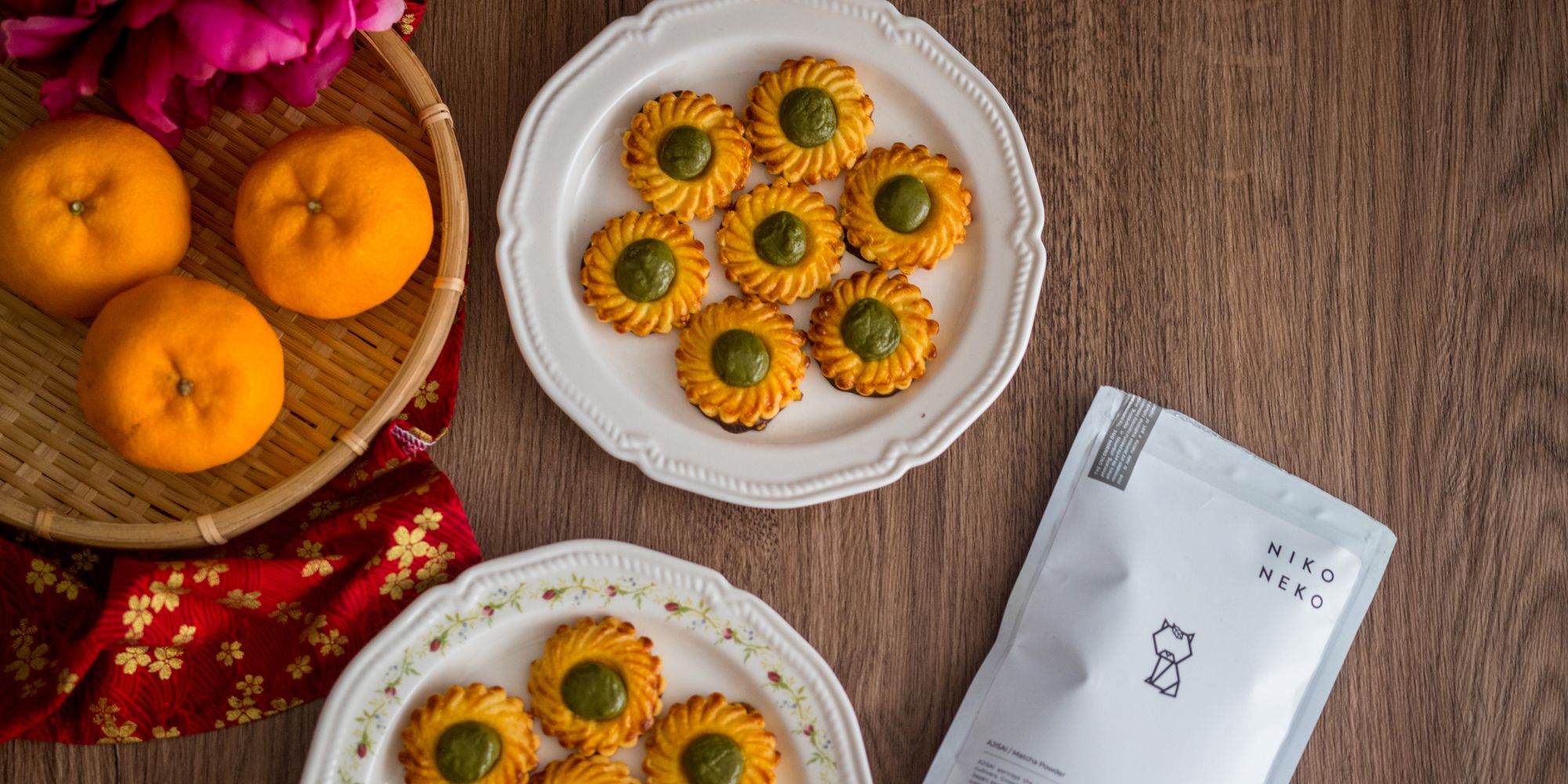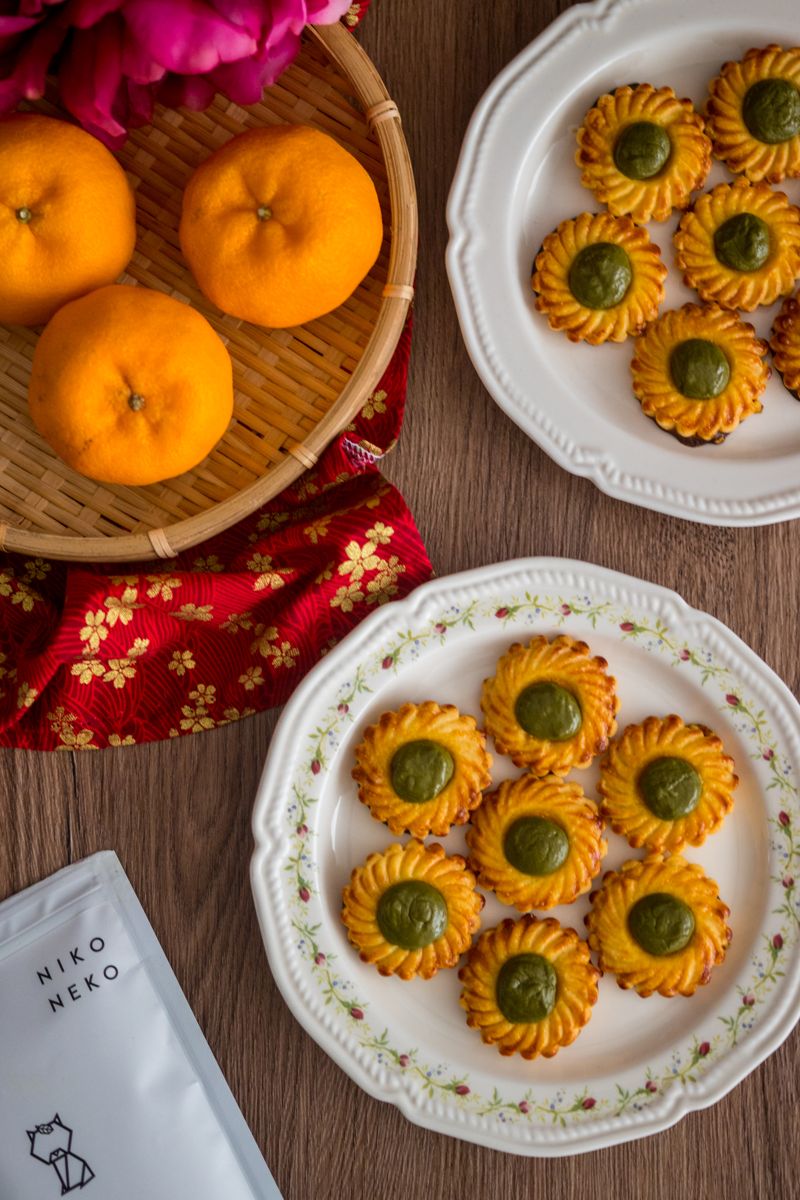 As an interactive multimedia designer, Nicole's keen eye for visuals is translated into baking, one of her recent pastime pursuits that she picked up during the Movement Control Order (MCO). Since the reignition of her passion in baking and a bread-lover herself, she started to create her own recipes such as breads, desserts and drinks. Her recipes a must-try for anyone who wants to learn, as they are simple, down-to-earth and achieves that deliciously eye-catching result.
"What makes baking enjoyable is when my creations look appetising and visually appealing in the photo."
Nicole / @nicoleyong93
Instagram: nicoleyong93
---
INTERVIEW WITH @NICOLEYONG93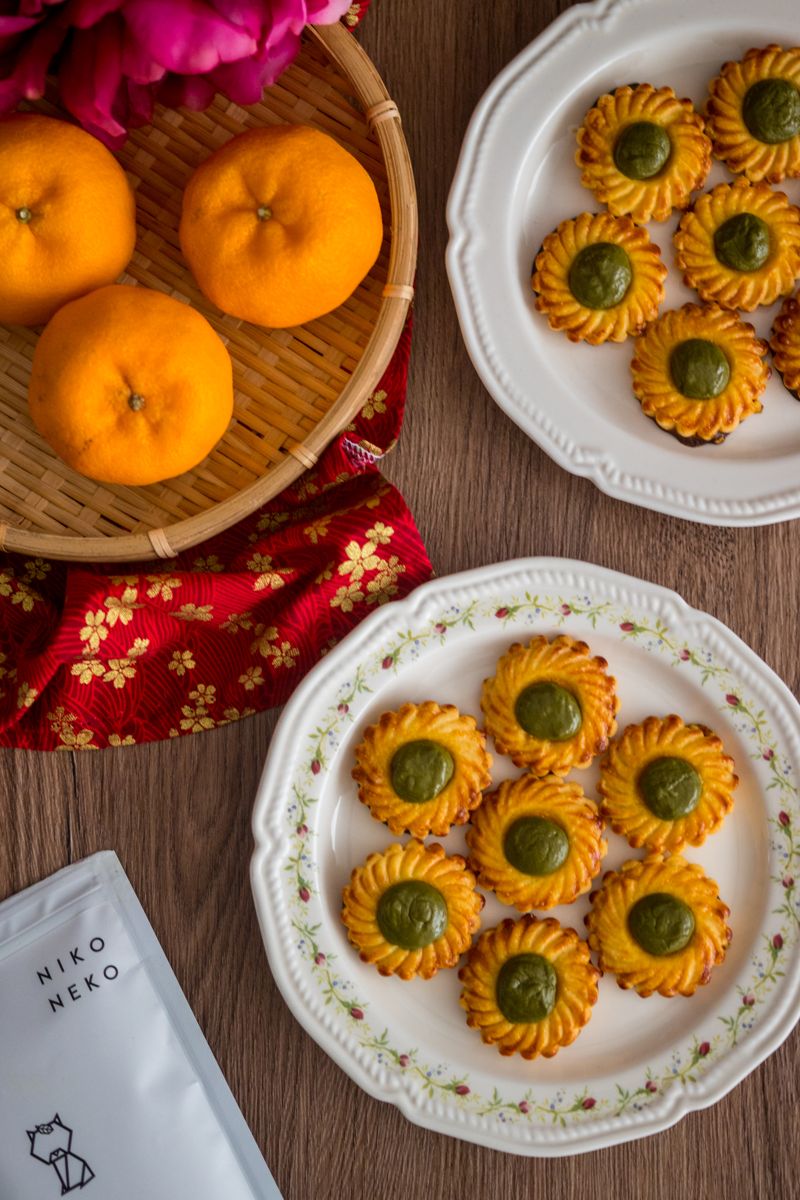 What do you do for a living?
I'm an Interactive Multimedia Designer who works in a digital marketing agency. I'm passionate in creating visuals on variety of platforms including photography, illustration and 2D animation. I believe that colourful and meaningful artworks will bring joy to viewer's life!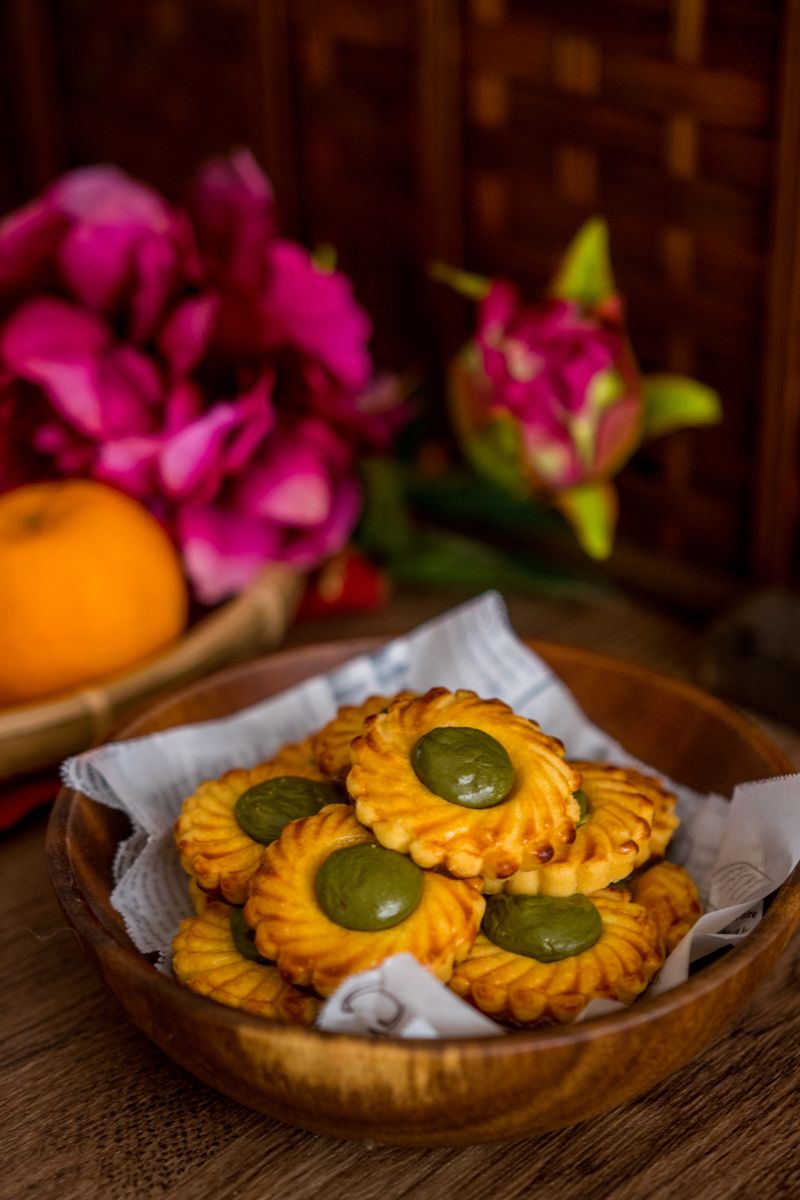 You've recently started to share your baking creations on your Instagram. Has baking always been a passion of yours?
Baking has always been my passion but I couldn't find a time to do it. Due to Movement Control Order (MCO) in Malaysia during March this year, I finally took the opportunity to start baking. It all started by creating the trendy Dalgona drink using Niko Neko Matcha powder during MCO period. As I really love eating bread, so I asked myself why not try to bake one? From there, I experienced the fun of baking.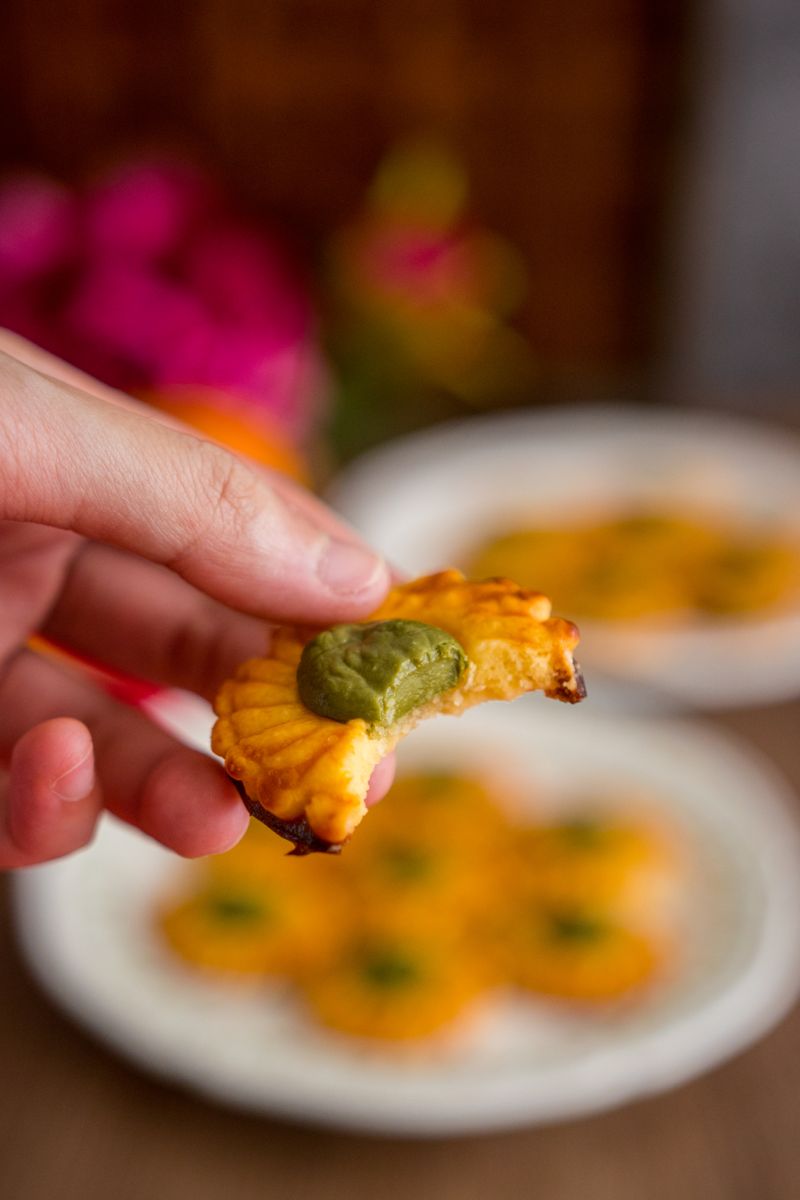 What's the most enjoyable part of baking in your experience?
I love baking bread! The process of kneading dough with your own hands is so enjoyable! Even though it's not easy to knead dough perfectly by hand, it's so satisfying when I succeed! Besides, what makes baking enjoyable is when my creations look appetizing and visually appealing in the photo.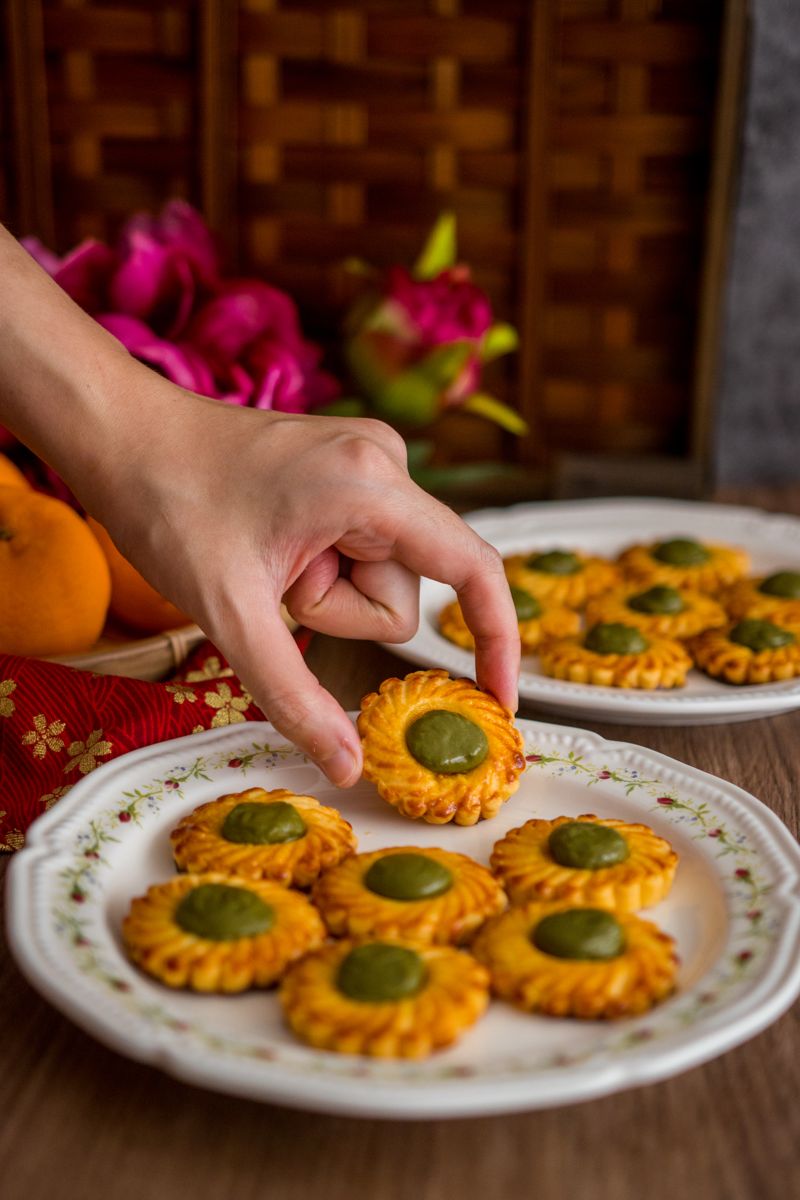 How did you come up with Matcha Mochi Tart recipe?
Inspired by the Nyonya Pineapple Tarts, one of the famous Chinese New Year treats in Malaysia. I added a fun twist to the recipe by replacing the pineapple paste with matcha mochi, which looks like jade in the middle of a flower pendant!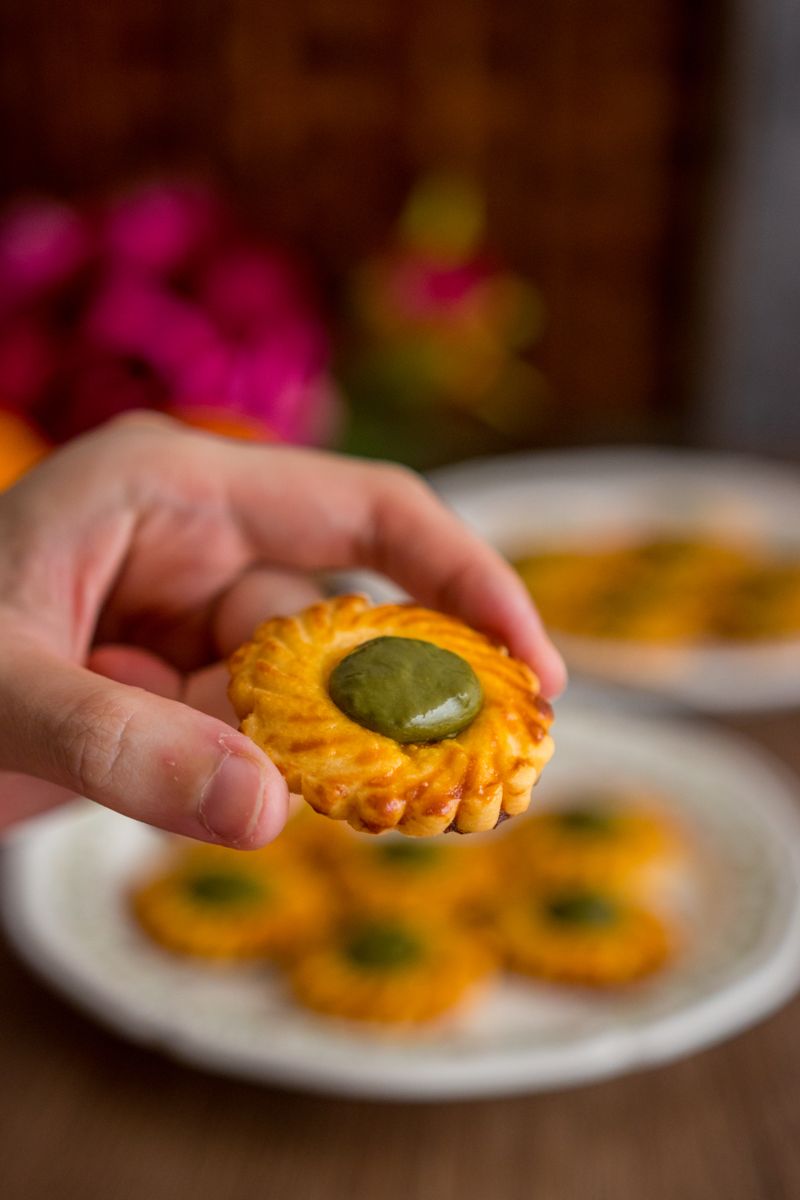 Why did you choose AJISAI / Matcha for this recipe?
AJISAI /Matcha
has a toasted pistachio nuttiness, a slight umami savoriness, and a bit of bitter lingering aftertaste, which I think is quite a good match with the butteriness of the tart
---
Matcha Mochi Tart
BY @NICOLEYONG93
---
Serving: 24 tarts
Preparation time: 45 minutes
Cooking time: 35 minutes
Chilling time: 30 minutes
Total time: 1 hour 50 minutes
Ingredients (For Matcha Mochi)
1 tbsp AJISAI /Matcha
15g of Sugar
50g Almond Milk (or any milk)
8g of Corn Starch
27g of Glutinous Rice Flour
5g of Unsalted Butter

1 1/4 cups (125g) of All purpose Flour
1 tbsp of Corn Starch
1/2 tsp of Salt
2 tbsp of Powdered Sugar
1/2 Mandarin Orange Zest
112.5g of Unsalted Butter
1 Egg Yolk
1 Egg Yolk + 1/2 tbsp Condensed Milk (lightly beaten for egg wash)

---
For Matcha Mochi: In a bowl, combine glutinous rice flour, AJISAI Matcha, corn starch, almond milk, and sugar and mix well. Cover with cling wrap, poke a few holes, and steam for 20 minutes.
Add the butter while the mochi is still hot. Use a spatula to mix until combined.
Stretch and fold the mochi with food-grade plastic gloves until it becomes smooth and stretchy. Cover with cling wrap and refrigerate.
For Tart: Sieve the all-purpose flour, corn starch, salt, and powdered sugar in a big bowl. Add mandarin orange zest, mix well.
Combine the flour mixture, butter, and egg yolks together. Knead to form the dough. Cover with cling wrap and chill in the fridge for at least 30 minutes.
Flatten the chilled dough and cut it into 24 pieces using a Nyonya pineapple tart mould.
Place them on a baking tray with parchment paper. Gently brush egg wash on the surface of the tarts.
Bake in a preheated oven at 170°C for 7 to 8 minutes.
While the tarts are baking, prepare 24 small balls of matcha mochi, about 3g each.
Carefully remove the baking tray from the oven. Gently press the mochi on the dented side of each tart.
Carefully place the baking tray back into the oven and bake for another 8 minutes.
Place the Matcha Mochi Tarts on the cooling rack to cool.
---
SHOP AJISAI / MATCHA POWDER HERE