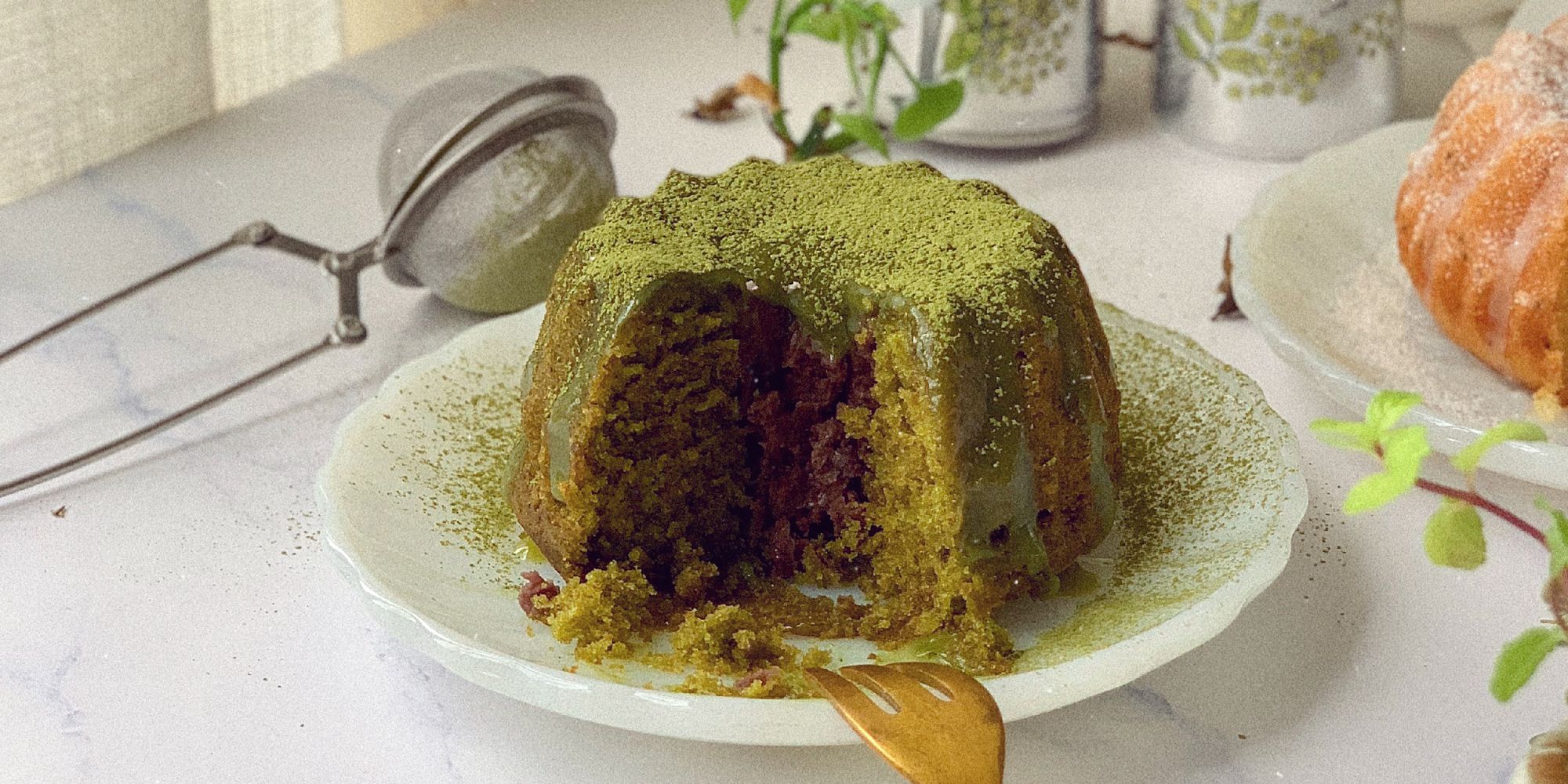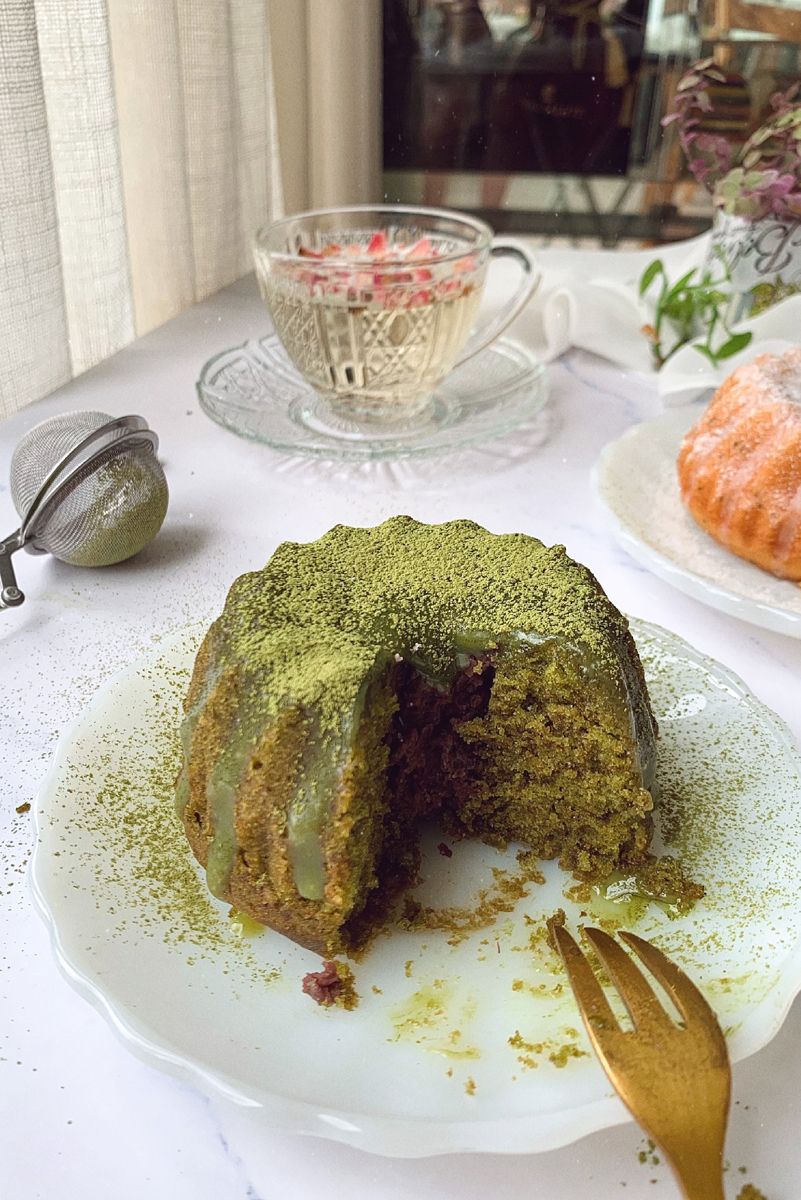 Genmaicha & Redbean Bundt Cake
GREATESCAPE_V
x
NIKO NEKO
Working in the food industry, Evonne is no stranger to the delicious range of savoury, sweet desserts and her instagram @greatescape_v is proof. Passionate in baking since young, cooking up mouth-watering dishes is her regular self-care activity now. Her recipes are classic, bursting with flavours and depth, always adding a special touch. Check out her specially-crafted series One Day Meals: from the matcha spread on your morning toasties to the café-style matcha dishes with a slight twist on a popular dessert for after dinner.
"It is the feeling of satisfaction after seeing the result of my hard work that gets me."
Evonne / @greatescape_v
Instagram: greatescape_v
---
INTERVIEW WITH @greatescape_v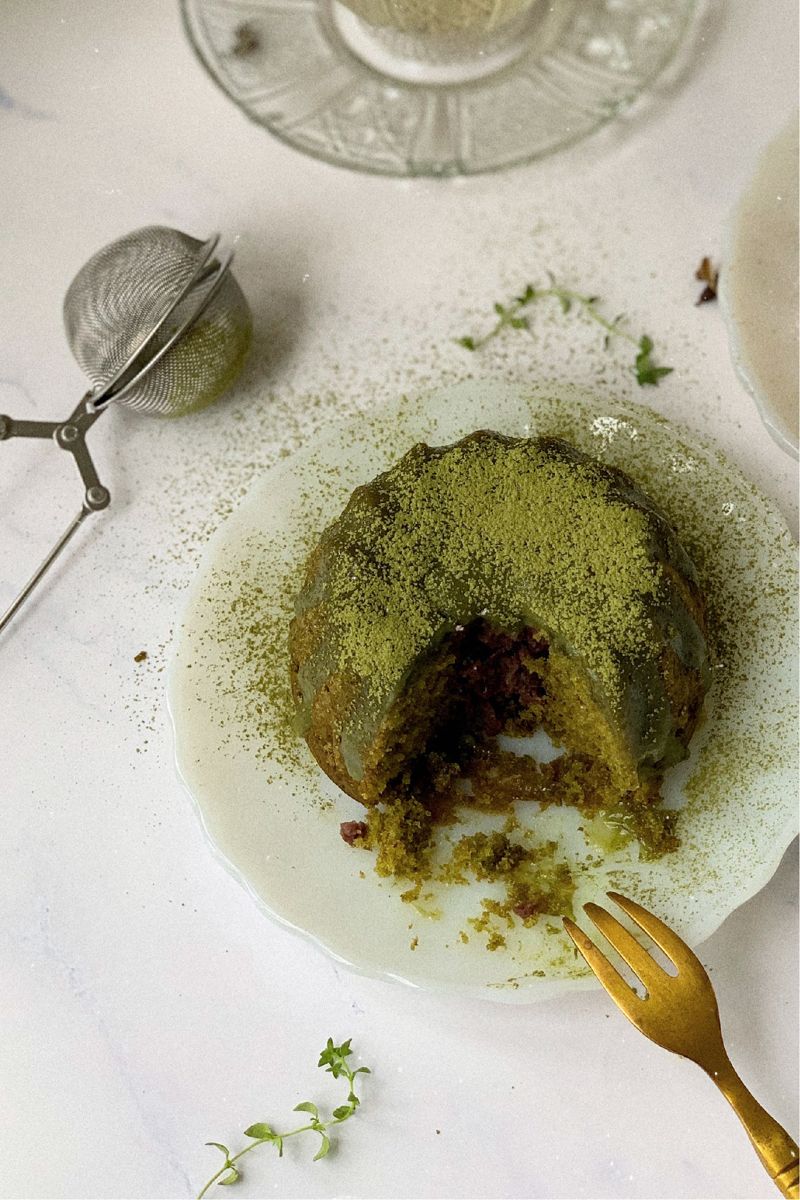 The mix of savoury and sweet dishes in your Instagram looks stunning! When did your passion for food begin?
I grew up surrounded by many varieties of food as my family and relatives work in the food industry. My favourite memory is when my dad would bring me to the international food trade exhibitions and visit the production plants whenever he had an overseas business trip. I also enjoy watching cooking shows since I was young, it inspired me to craft things with my own hands. It is the feeling of satisfaction after seeing the result of my hard work that gets me.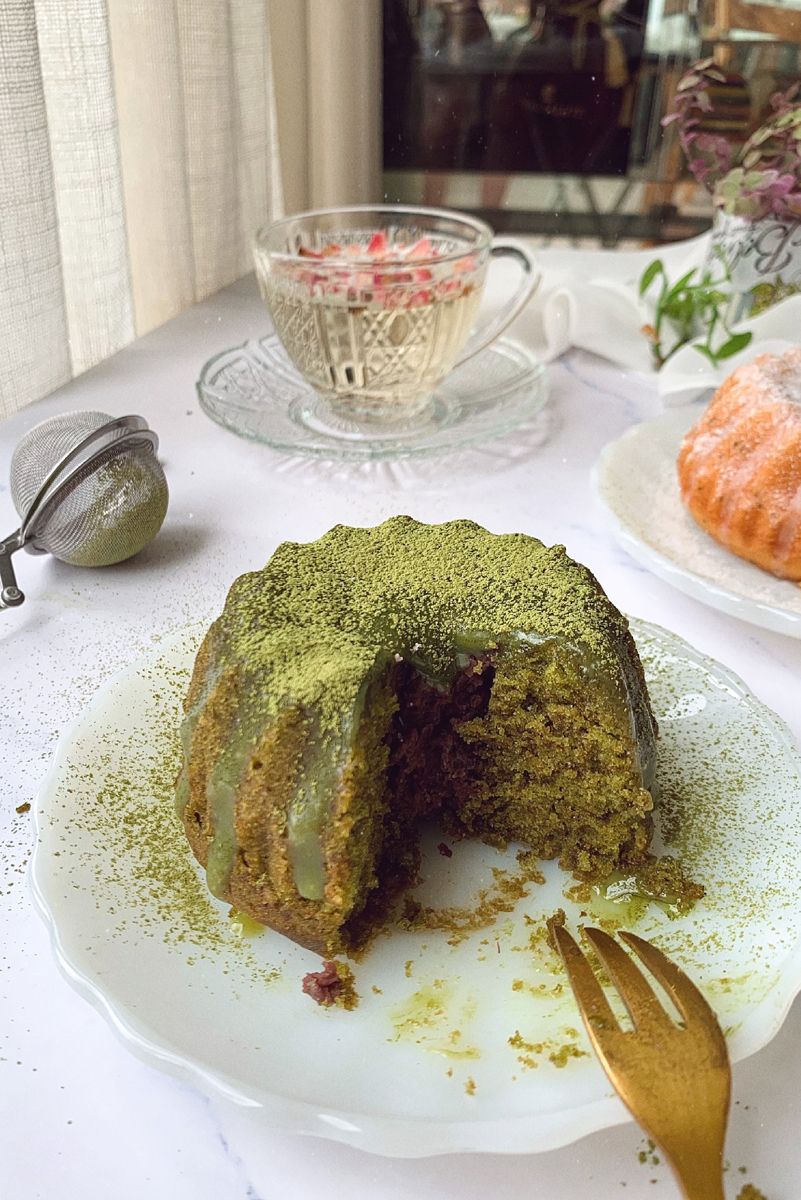 What's your biggest challenge in creating these mouth-watering recipes?
Usually, I would draw and write down the ideas before making any dishes. However, sometimes the food may not turn out like how I wanted it to taste or look. Even so, I learned to keep trying and not give up. Eventually, it will turn out amazing!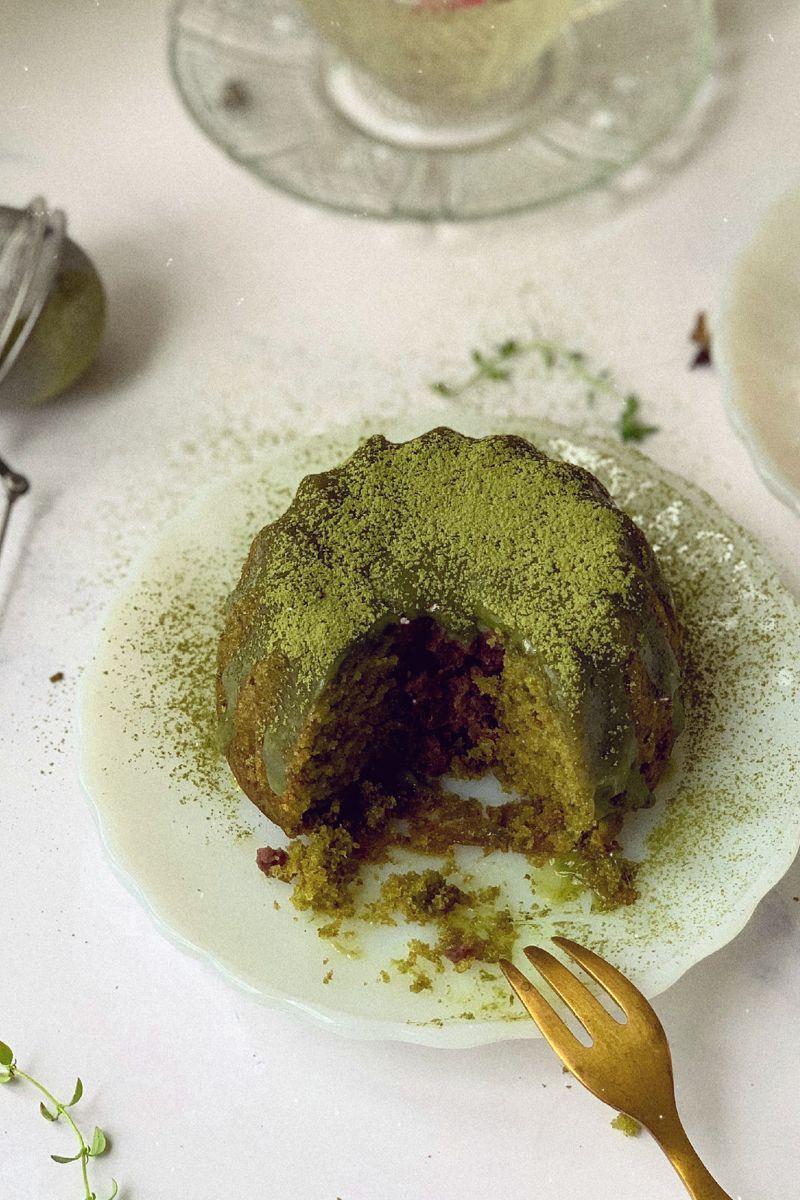 Personal tips for your recipe viewers when working with Matcha recipes.
It was my first time experiencing different types of matcha powder. naturally, it took me a long time to understand and distinguish the differences. Each and every one has it's own distinct flavour profile. You definitely have to try them all as everyone has their own preferences of taste.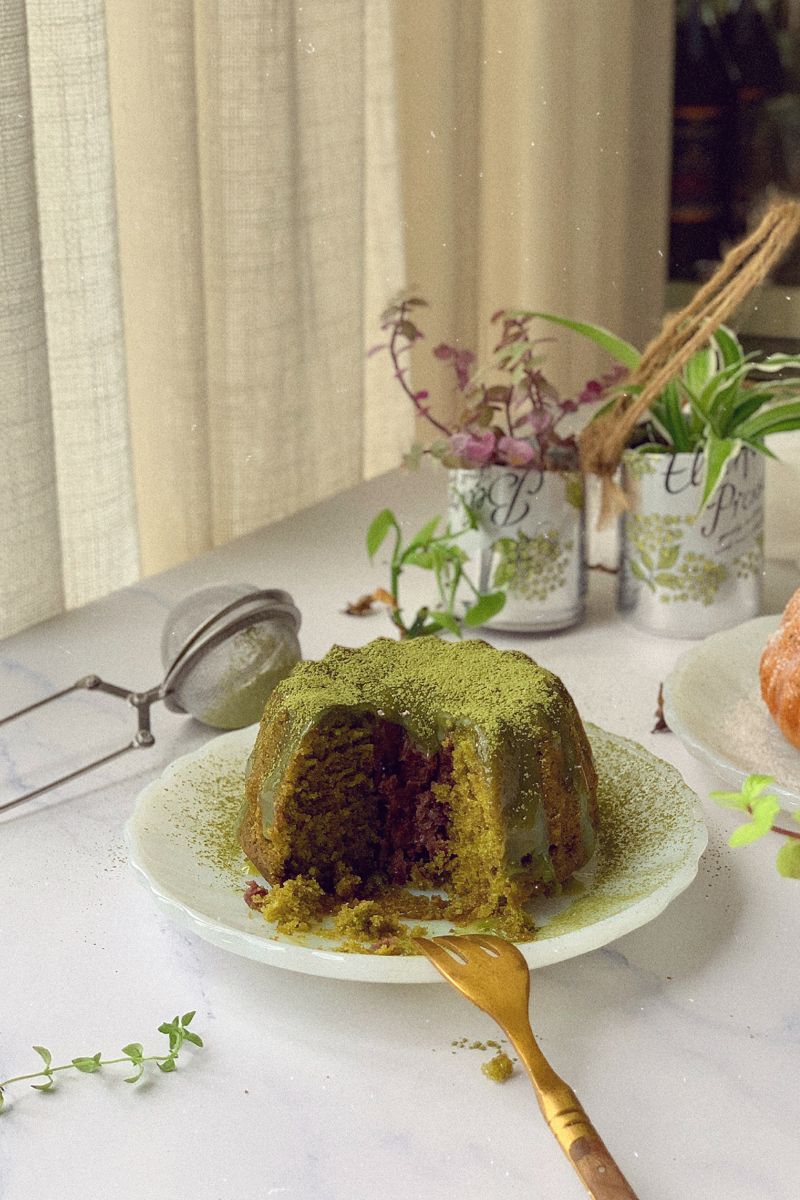 How did you come up with Genmaicha & Redbean Bundt Cake recipe?
I was experimenting with different flavours of bundt cake, and of course, we cannot leave out the classic pairing of Green Tea and Red Bean.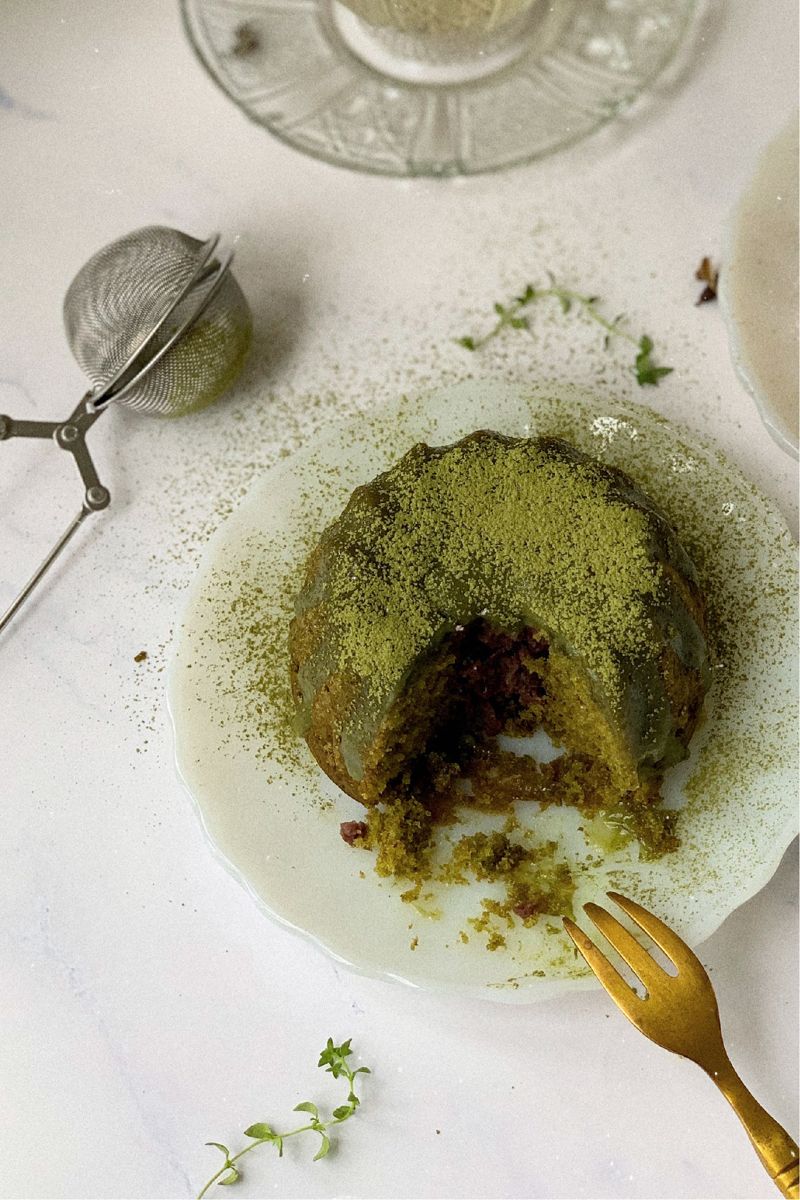 This month's theme is about first love. Tell us why you chose MOKUREN / Genmaicha as your first love.
These are some of my old photos. Back then, it was my first time baking a bundt cake with
MOKUREN / Genmaicha powder
. I wasn't aware that there were so many types of green tea powder
—
I thought it was matcha powder in general when I bought it at the grocery, but the rice cracker-like flavour drew my interest. I personally enjoy the toasty aroma of
MOKUREN / Genmaicha powder
. I'd say this is my first love among the product range. (Also, my recent favourite is the
SUISEN / Genmai
Latte).
---
Genmaicha & Redbean Bundt Cake
BY @greatescape_v
---
Serves 2 Mini Bundt Cake (4-inch)
Prep time: 15 mins
Cooking time: 30 mins
Total time: 45 mins
Bundt Cake
2 Eggs
65g Sugar
85g Cake flour (sieved)
6g MOKUREN / Genmaicha powder (sieved)
83g Unsalted butter (melted)
50g RedBean Paste (chunky paste)
Glaze
20g Whipping cream (Hot)
1 tsp MOKUREN / Genmaicha powder (sieved)
60g White chocolate
8g Unsalted butter (room temperature)
2pcs of Gelatin Sheet
* Prepare two 4-inch Bundt pans, grease the pans with butter and flour.
---
Preheat the oven to 175 Celsius.
Using a hand mixer, whisk together the egg and sugar. Start with a moderate speed, gradually increase to high speed and whisk until fluffy. It should take about 6 mins.
Add cake flour and Genmaicha powder and fold with a spatula until no lumps and smooth.
Then, add melted butter and fold the batter until fully incorporated.
Divide the batter into two greased Bundt pans equally.
Bake for 20 mins.
Let cool in the Bundt pan for 10 mins. Then, remove the cake from pan and transfer to the cooling rack and allow to cool completely.
---
Mix the MOKUREN / Genmaicha powder and hot whipping cream until the powder dissolves completely. Set aside.
Use a double boiler to melt the white chocolate. Then, add the unsalted butter continue to mix until well incorporated.
While waiting for the white chocolate to melt, soak the gelatine sheets in water until it turns soft, then take out the sheet). Set aside.
After that, pour the genmaicha cream mixture into the white chocolate. Stir with a spatula until everything is well combined.
Then, add the soaked gelatine sheets to the mixture continue to stir until the sheets melt completely.
Transfer the glaze to a piping bag or a bowl through a sieve to ensure no lumps.
---
To assemble the cake, fill the centre with chunky redbean paste and drizzle the genmaicha glaze on top of the Bundt cake. For finishing touches, dust with some Genmaicha powder.
---
SHOP MOKUREN / GENMAICHA POWDER HERE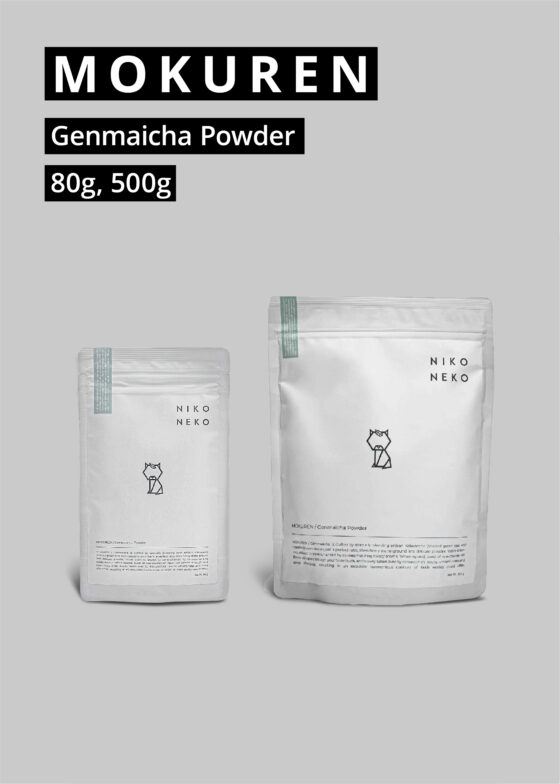 MOKUREN / GENMAICHA POWDER
Start Making Your Genmaicha & Redbean Bundt Cake With MOKUREN / Genmaicha Today.