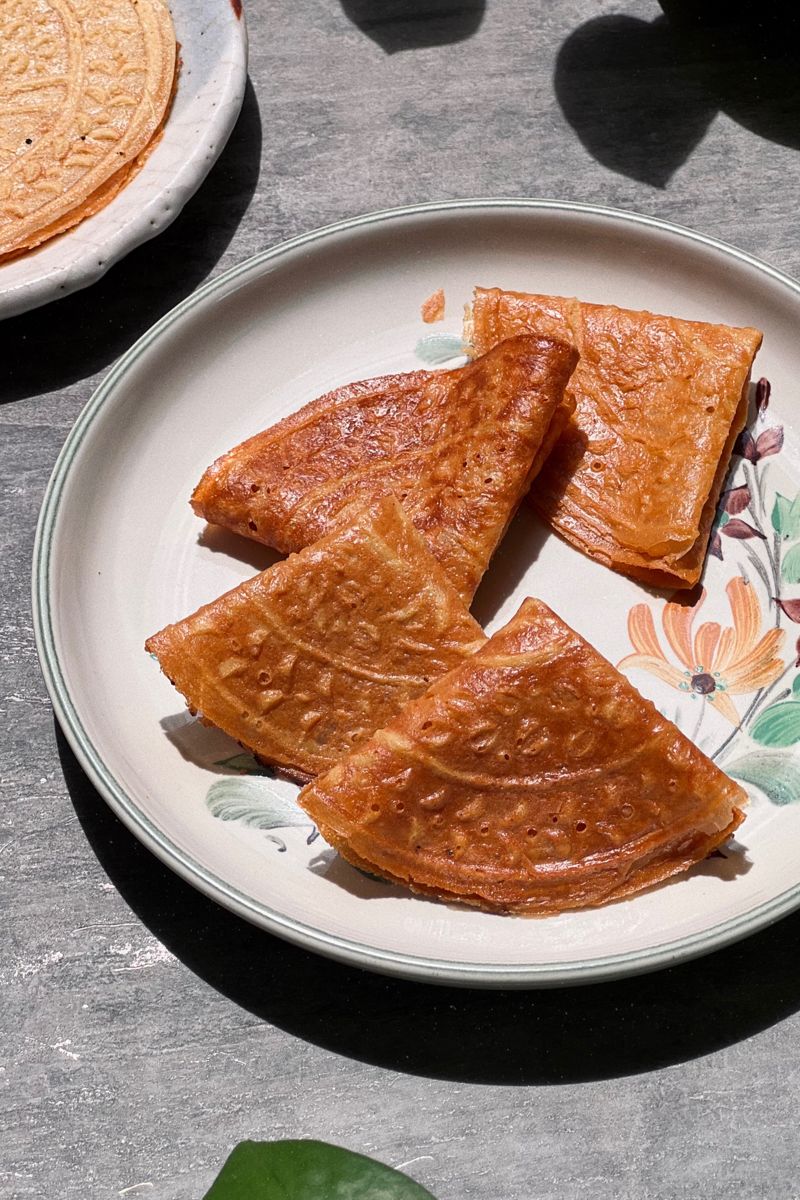 Genmai Love Letters (Kuih Kapit)
GREATESCAPE_V
x
NIKO NEKO
Working in the food industry, Evonne is no stranger to the delicious range of savoury, sweet desserts and her instagram @greatescape_v is proof. Passionate in baking since young, cooking up mouth-watering dishes is her regular self-care activity now. Her recipes are classic, bursting with flavours and depth, always adding a special touch. Check out her specially-crafted series One Day Meals: from the matcha spread on your morning toasties to the café-style matcha dishes with a slight twist on a popular dessert for after dinner.
"It is the feeling of satisfaction after seeing the result of my hard work that gets me."
Evonne / @greatescape_v
Instagram: greatescape_v
---
INTERVIEW WITH @greatescape_v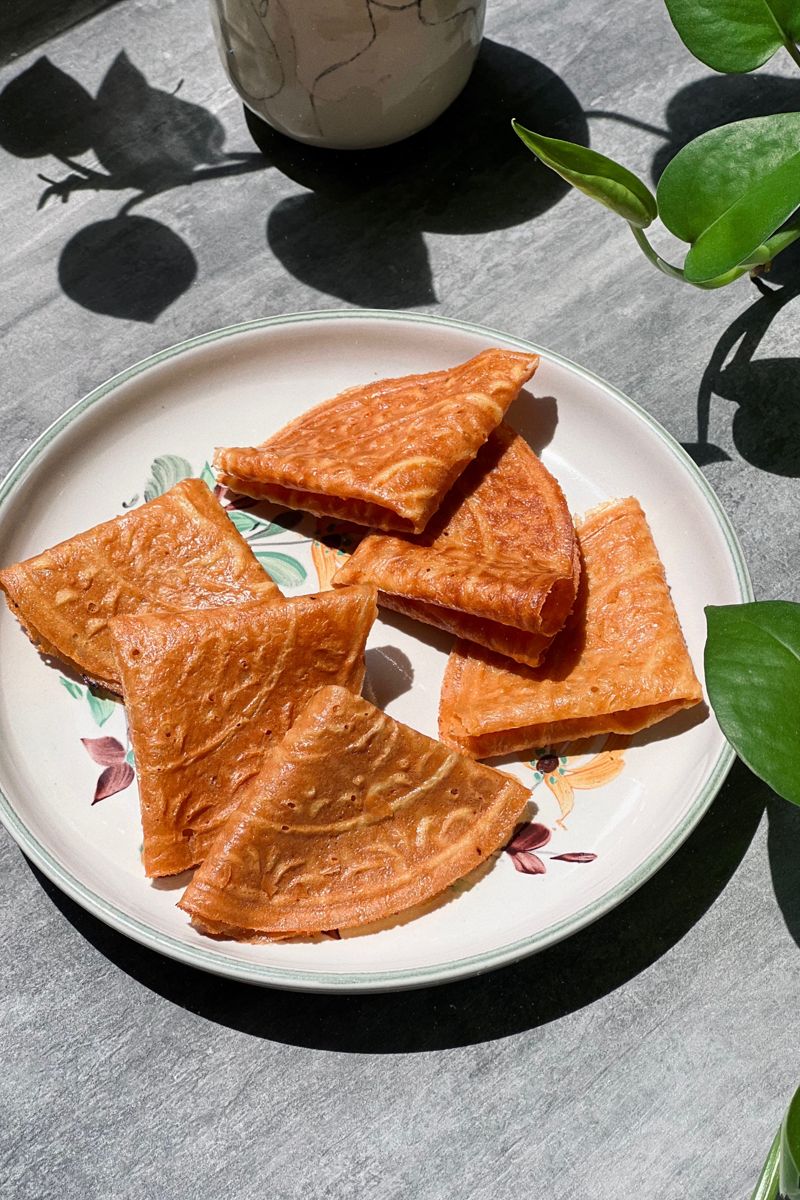 The mix of savoury and sweet dishes in your Instagram looks stunning! When did your passion for food begin?
I grew up surrounded by many varieties of food as my family and relatives work in the food industry. My favourite memory is when my dad would bring me to the international food trade exhibitions and visit the production plants whenever he had an overseas business trip. I also enjoy watching cooking shows since I was young, it inspired me to craft things with my own hands. It is the feeling of satisfaction after seeing the result of my hard work that gets me.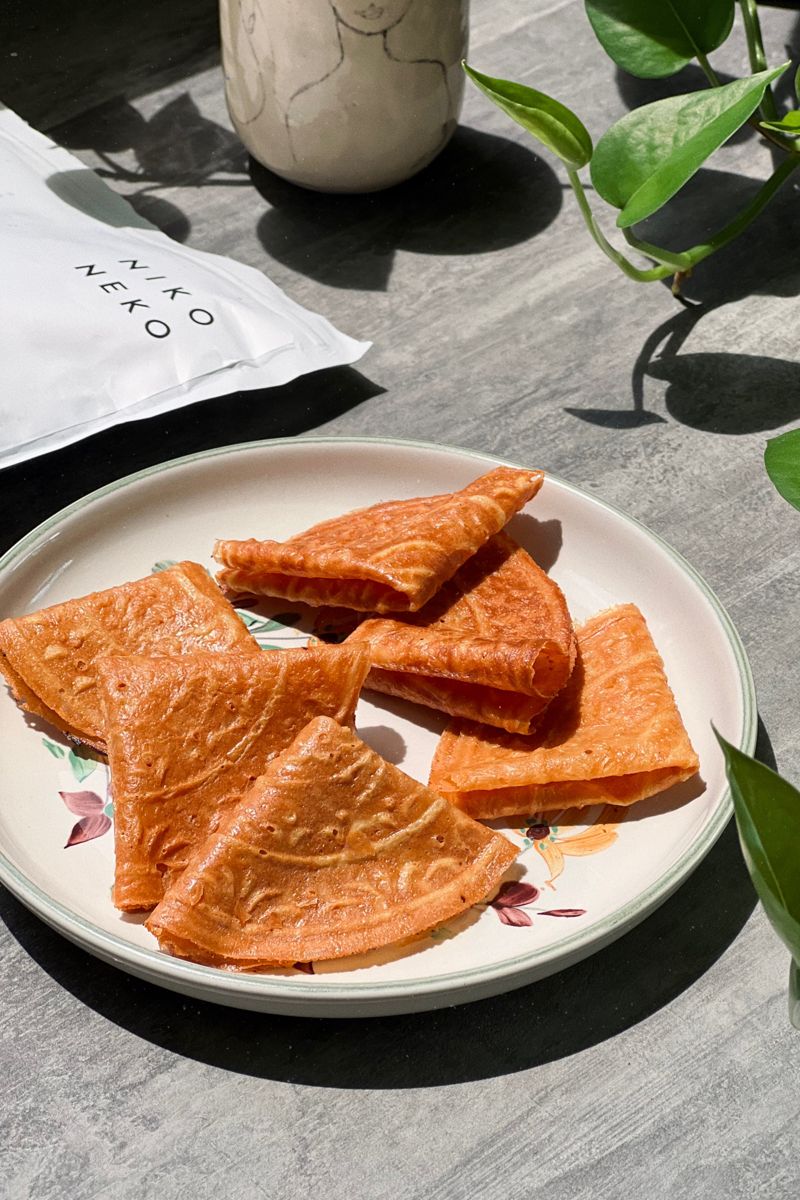 What's your biggest challenge in creating these mouth-watering recipes?
Usually, I would draw and write down the ideas before making any dishes. However, sometimes the food may not turn out like how I wanted it to taste or look. Even so, I learned to keep trying and not give up. Eventually, it will turn out amazing!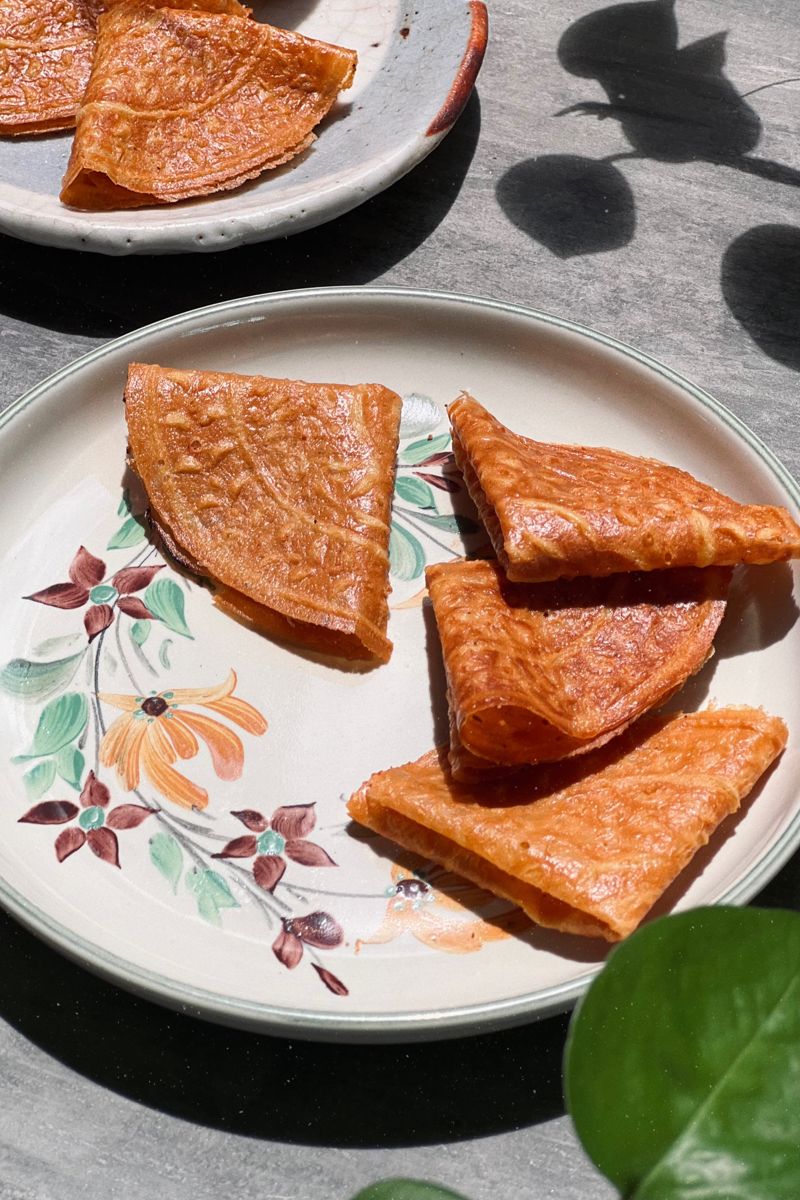 Personal tips for your recipe viewers when working with Matcha recipes.
It was my first time experiencing different types of matcha powder. naturally, it took me a long time to understand and distinguish the differences. Each and every one has it's own distinct flavour profile. You definitely have to try them all as everyone has their own preferences of taste.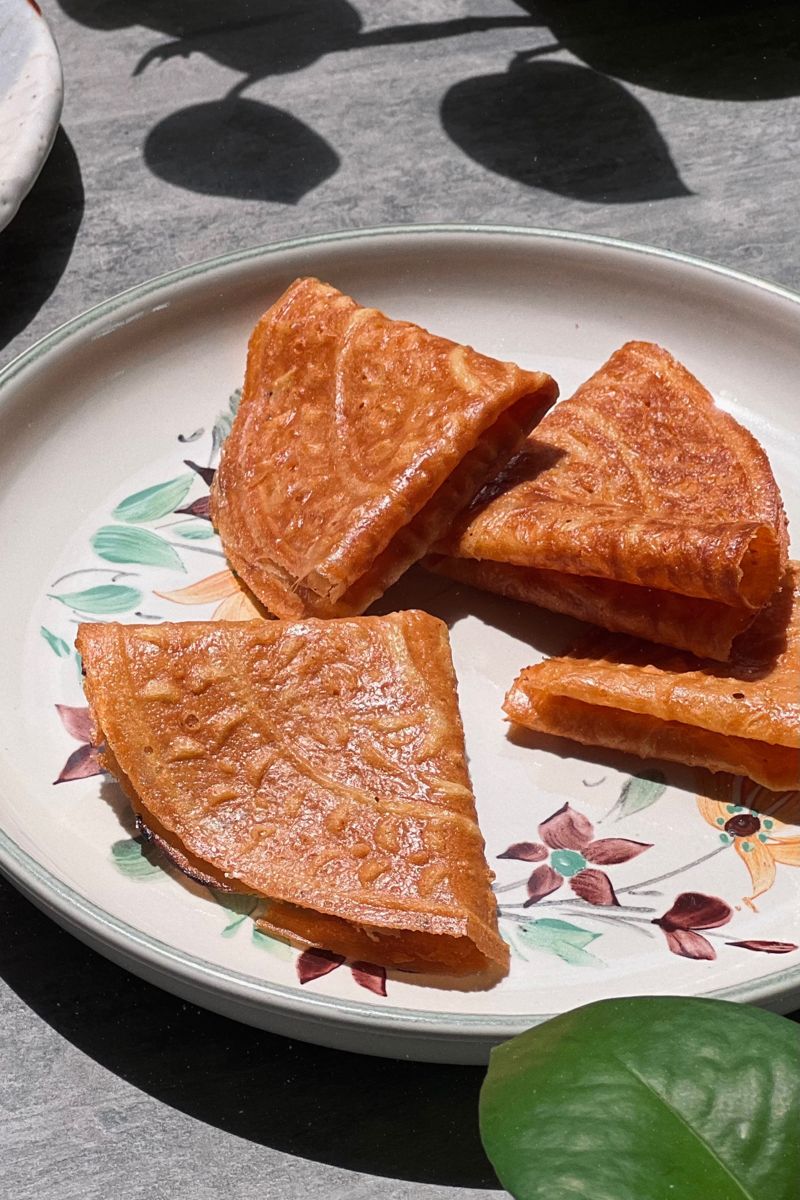 How do you come up with Genmai Love Letters (Kuih Kapit) recipe?
I like to collect antique items. Months ago, my friend helped me to buy the antique Kuih Kapit mould during her travel to Malacca. She's been asking me to make her the snacks.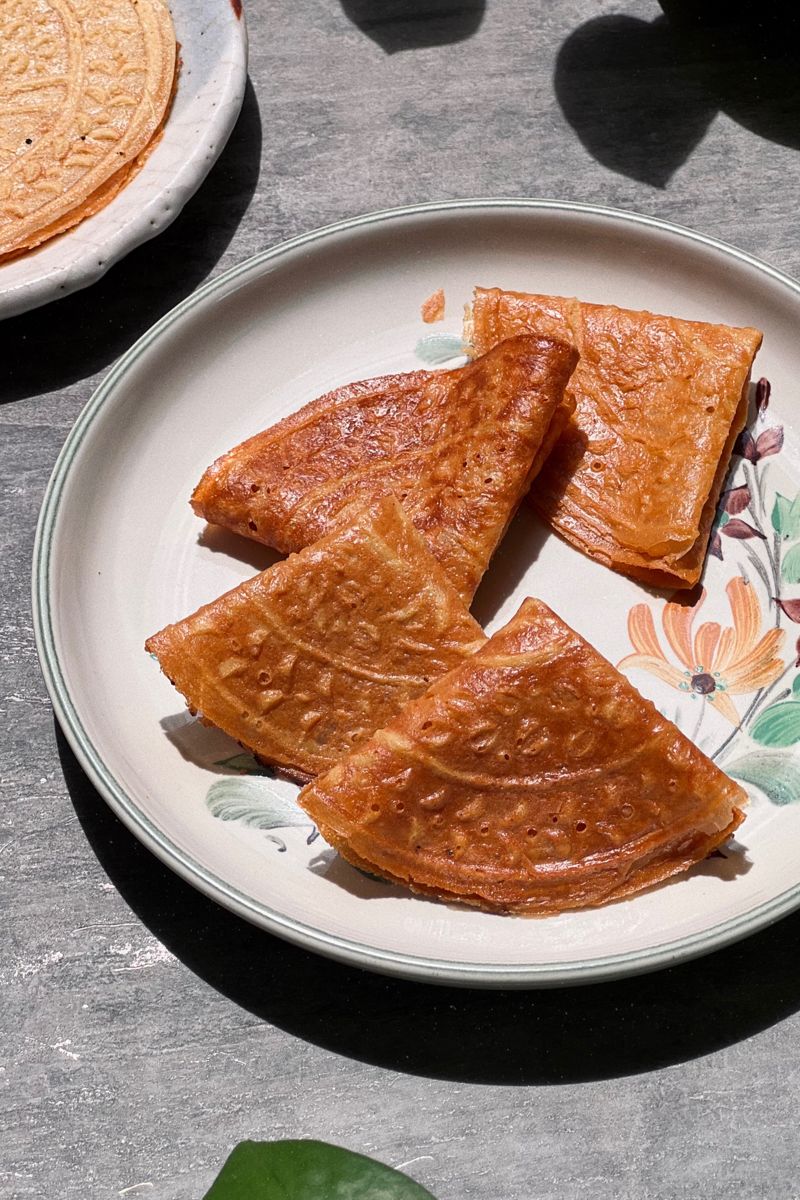 How did you find using SUISEN / Genmai powder for this recipe?
Genmai powder has been stealing my heart for a while now. By adding this ingredient, It definitely adds an extra layer of savoury toasted rice cracker flavour to the traditional recipe.
---
Genmai Love Letters (Kuih Kapit)
BY @greatescape_v
---
Serve: 35 - 40 pcs
Prep time: 20 mins
Cooking time: 30 mins+
Total time: 50 mins
7g of SUISEN / Genmai powder
3 pcs of Egg
65g Sugar (opt. 50g White Sugar & 15g Coconut Sugar)
50g of Rice Flour
6g of Tapioca Starch
110ml of Coconut Milk (Fresh) 40ml of Water *Prepare Kuih Kapit mould, brush & cooking oil
Batter:
In a mixing bowl, mix the eggs and sugar until well combined.
: You could add some coconut sugar for nice golden-brown color.
Next, slowly add in the dry ingredients, coconut milk, and water, and whisk until well incorporated.
Then, sieve the batter twice to ensure there are no lumps. Set aside to rest for 10 mins.
Lightly grease the mould, and heat up over the stove on low-medium heat.
When the mould is sufficiently hot, pour the batter onto the mould with a ladle. Then close the mould and cook on low-medium heat for about 30 - 40 seconds on each side.
: The cooking time is crucial depending on the heat. If it's undercooked, the Love Letters will turn soft quickly. If it's overcooked, it will crack easily when you fold it.
Remove the Love Letter when golden brown. Fold it while it's still hot, but be quick. As it crisps up quickly.
: Before removing the Love Letters from the mould, trim the extras on the edges with a fruit knife.
Set aside to cool completely and store in an air-tight container.
---
SHOP SUISEN / GENMAI POWDER HERE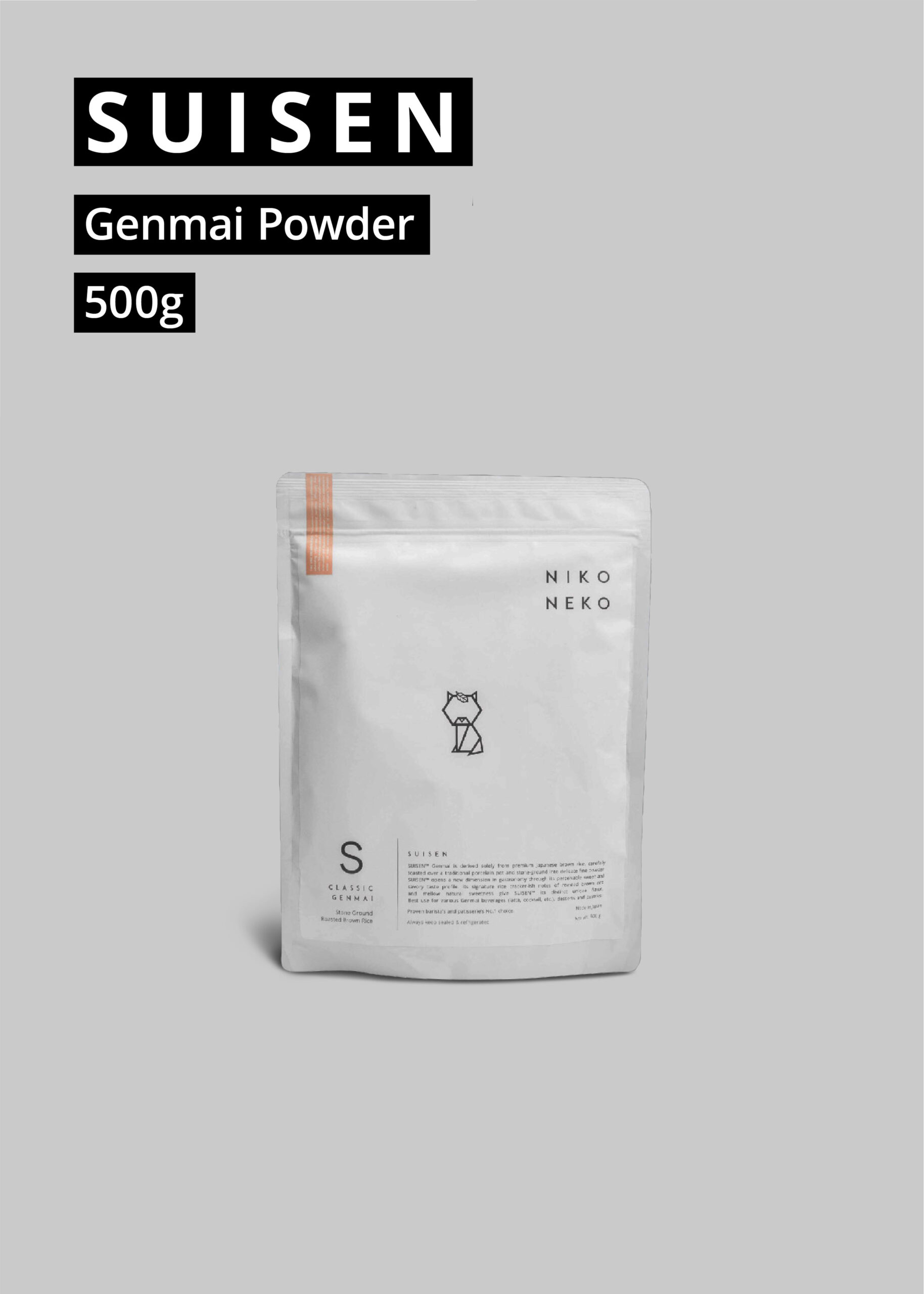 Start Making Your Genmai Love Letters (Kuih Kapit) With SUISEN / Genmai Today.