Niko Neko x Naturecare.life / Limited Edition Freeze Dried Zero Cube Box Set
RM169.90
---
NATURECARE.LIFE X NIKO NEKO
Indulge in this Limited Edition Tasting Box with Zero Cubes – a nutritious, delicious and highly addictive bite-size chufa cubes snack for those that take healthy snacking to the next level.
With the finest blend of green tea, roasted brown rice with shaded green tea and roasted green tea, each selection is uniquely distinct yet seamlessly cohesive. Perfected with a formula that provides you with nutrients such as digestive enzymes, dietary fiber, Vitamin E, folate, calcium and iron, this guilt-free nibbles are free from added sugar, fats, and preservatives.
Honeycomb-like and cracked into bite-sized pieces, Zero Cubes has the right amount of crunch and snap, leaving you with a lusciously melty mouthfeel. Each piece is uniquely shaped and unlike the other.
0% additives, 0% junk, 0% bullsh*t.
---
---
---
SHIPPING
Peninsular Malaysia: RM8
East Malaysia: RM14
International Shipping: Price shown at checkout
Free In-Store Pickup
Choose FREE in-store pickup at Niko Neko / The Concept Store (Bangsar or Chinatown) during Checkout
---
---
---
ORDER
---
Online Order (Click Button Below)
Order Shipped From Facility on Tuesday or Wednesday (5th / 6th Oct)
Out of stock
DESCRIPTION
---
Ingredients
Freeze-dried chufa, green tea powder, roasted brown rice and shaded green tea powder, roasted green tea powder, soluble fibre.
Net Weight
150g
Packaging
Aluminum Vacuum Bag
Storage note
Keep away from moisture, sunlight, and odor once opened.
---
---
---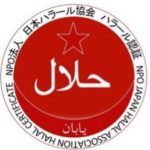 ---
All our tea are Halal certified by Japan Halal Association, which is recognized by JAKIM Malaysia. Do consume our tea with confidence.
---